Commercial Epoxy Floor Coating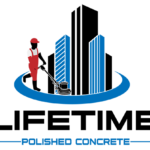 Best-Rated Commercial Epoxy Floor Coating Services
We Serve Dallas, Fort Worth, Arlington Texas, & the Surrounding Areas
Are you considering epoxy floor coating services in Dallas Fort Worth, Texas? Epoxy coatings are used in a variety of commercial settings, including warehouses, commercial kitchens, machine shops, aviation hangars, auto shops, industrial buildings, and any floor that requires a long-lasting, tough coating. Epoxy coatings are ideal for high-traffic floors with significant foot movement. Because of their durability and slip-resistant qualities, epoxy is a top choice for outdoor flooring and stairwells that are exposed to bad weather and are protected with anti-slip quartz-mixed epoxy coatings. Before applying the epoxy finish, we improve the appearance of the flooring by correcting minor cracks and divots. Lifetime Polished Concrete is the #1 company in the area for the application of epoxy. Choose quality services, today.
Contact our team of epoxy floor professionals today for more information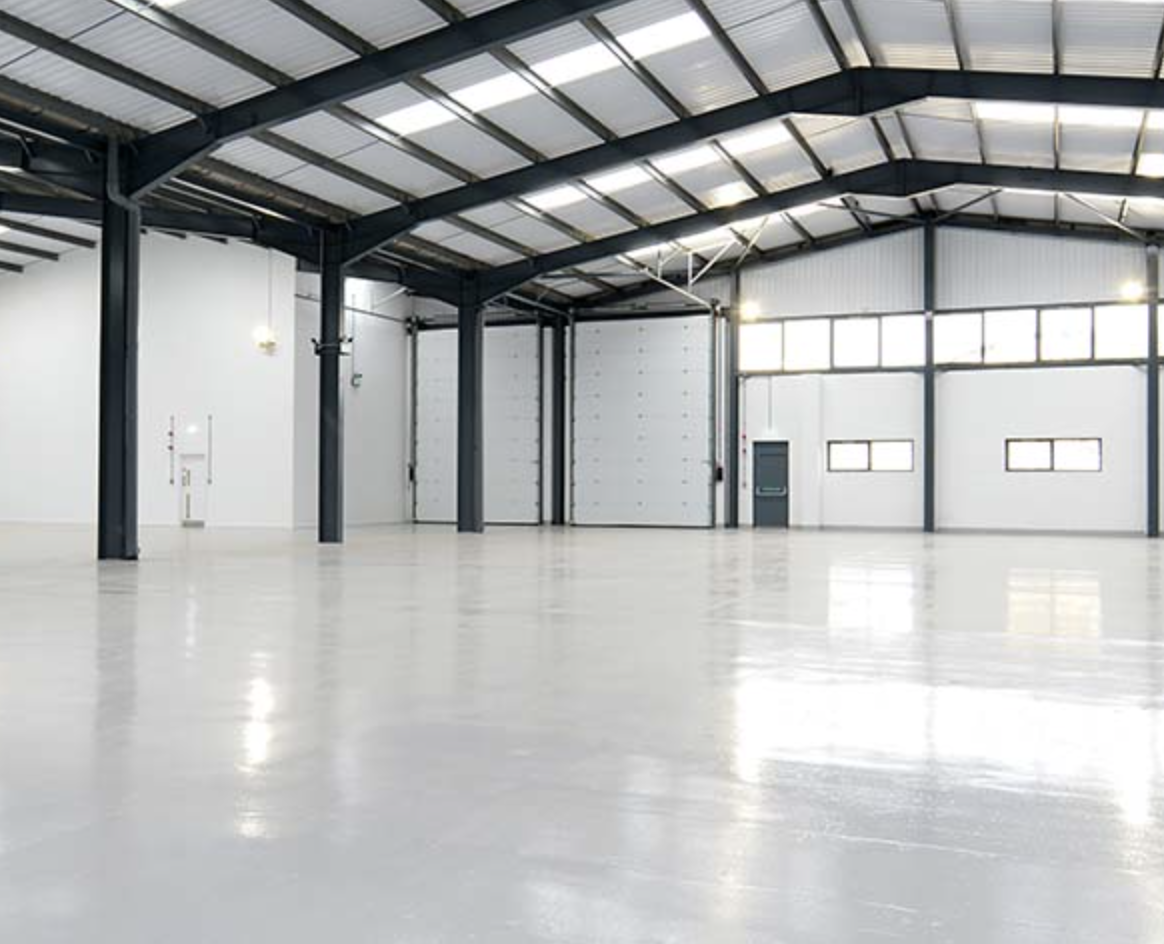 What Is Epoxy and How Does It Work?
The chemistry of epoxy coatings can be fairly complex, but rather than delving into those intricate specifics, it makes sense to provide a simple overview of what epoxy is and how it works.
Thermosetting epoxide polymer epoxy – This means that once the adhesive has cured, it will not be able to revert to its previous form. It combines with other chemicals, which aid in curing or hardening it, resulting in an extremely strong and long-lasting adhesive.
These same chemical qualities make it so effective in sealing surfaces. Due to these characteristics, it can be used for commercial, residential, industrial, marine, and even artistic purposes. In reality, epoxy can be used almost anywhere.
Epoxy is water-resistant, and it also provides protection from chemical spills, scuffs, oils, and grease. However, it may peel and can acquire light scratches over time, which can have a negative impact on its appearance however, its nothing a little polish can't fix!
Affordable
When compared to other types of flooring prices, epoxy is long-lasting and easy to care for, which reduces future maintenance costs.
Easy Maintenance
Epoxy flooring is extremely easy to maintain. Your floors should last for decades if you keep them clean on a regular basis and reseal them every five years.
Durable
You want flooring that will last and can withstand the abuses of weather and everyday usage. With proper care, epoxy hardens into a protective shell that has the ability to endure a lifetime. It will look good for a considerably longer period of time than many other types of flooring.
Creative and Beautiful Designs
While epoxy flooring is often used in the industrial sector, this does not imply that it must have a sterile industrial appearance. With this type of coating, homeowners collaborating with professionals can produce some gorgeous designs and visually pleasing flooring.
Safer/Anti-Slip
Another advantage of this type of flooring is its ability to provide slip resistance. This is especially useful on wet floors and in locations where safety is a top priority. 3rd on the list
Fewer Particulates
Will not trap dust/particulates as easily as standard flooring. This means that when compared to standard floors, sweeping and cleaning this sort of flooring will be significantly easier.
Fast Installation
Under normal conditions, epoxy coating installation is quick when done by professionals. Preparation is essential for guaranteeing a high-quality installation.
Quality Floor Prep and Bonding
When getting ready to apply epoxy, the most critical step is to properly prepare the flooring. If the floor is not adequately prepared, it will have poor adhesion, causing the coating to peel and flake prematurely. You must ensure that the entire surface is completely cleaned, which can be a time-consuming operation. Remove any debris, dust, or other particles from the floor, and try to remove any stains. It is critical to properly prep the entire floor, including the corners and along the borders – to achieve the greatest results.
Acid etching is frequently the next step in preparing a floor for epoxy painting on grimy/greasy surfaces. Always wear the appropriate safety equipment. Spray the liquid onto the floor, and it should fizz to signal that it is functioning. You can rinse with water once the fizzing has stopped. However, if done poorly, unintentional harm from acid etching may occur.
To prepare the flooring for maximum adherence, a big diamond surface grinder is recommended. We constantly make sure that the surface is ready for installation. Next, examine for any cracks that might need to be repaired before the epoxy is applied. While these techniques are not difficult, they are time intensive, and one mistake can do significant damage to your floor. 
Lifetime Polished Concrete provides top-rated results every single time. Choose our team for a five-star experience. We get the job done right the first time!
Choosing A Professional is Better Than DIY
If you are considering installing an epoxy coating on your property, you should think about hiring professionals to handle the epoxy flooring process for you. When you collaborate with professionals, you will reap numerous benefits.
We have developed specific procedures for combining solvent-based and 100 percent solids in the same application to provide an industrial quality system that is second to none. We will also handle the floor cleaning and preparation for you. To ensure that the floors are suitable for adhesion, we clean them with high-quality tools and use the best equipment on the market. This ensures that you do it correctly the first time, saving you money and many other problems down the road. We are experts who have completed hundreds of epoxy installations in the Dallas Fort Worth area throughout the years. You will be able to relax knowing that your floors are in capable hands! 
DIY projects on the other hand may end up costing you less upfront but much more in the long run due to the plethora of issues that they bring. Hire a professional instead.
Hire A Professional Epoxy Floor Contractor in DFW
If you have any questions, please do not hesitate to contact us. While it is possible to work on some of these projects as a do-it-yourselfer, there is no reason to. These can be difficult tasks that require specific tools and skills. Instead of taking so much time out of your busy schedule to try and create perfect epoxy floor coverings, why not go with the experts?
We have expert professionals with years of experience who will be able to create the epoxy floor of your dreams. If your floor is showing its age or you simply desire something that is going to be more practical or beautiful, now is the time to look into epoxy flooring. Please feel free to contact one of our epoxy floor specialists and let us see what we can bring to your home or business.