Lifetime Polished Concrete
Your #1 Source for Concrete Polishing Services in Dallas Fort-Worth, Texas
Lifetime Polished Concrete in Dallas Fort Worth, TX
Top-Rated Floor Polishing Services
Are you in the market for polished concrete floor services in Dallas Fort Worth, Texas? Look no further than the industry leader, Lifetime Polished Concrete! Polished concrete flooring is a popular trend in many residential and commercial properties. Cost-effective and easy to maintain, it offers a beautiful, glossy finish for your flooring. Lifetime Polished Concrete offers commercial and industrial epoxy coating and concrete polishing services. We provide tailored flooring services customized to your requirements.
We Specialize in Polished Concrete But Have Decades of Experience With Other Solutions. Contact Our Team Today For More Insight.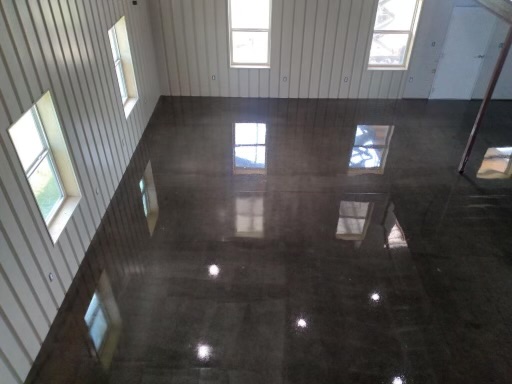 Ready to Book an Appointment?
Why Choose Polished Concrete Services?
Polished concrete is as much as 4 times harder than an untreated, unpolished concrete floor. Polished concrete is durable, stain resistant, and gives an attractive, bright look to your interiors. Its scratch resistance and low-cost maintenance qualities make polished concrete a preferred choice for many applications.
Over the past few years, the demand for polished concrete has grown dramatically. Polished concrete is a great investment and ideally suited for residential, commercial, retail, office, restaurant, and warehouse spaces. Call us now to discuss the possibilities in your space. Our polished concrete solutions in Dallas Fort Worth, are top-rated and well-recognized.
Benefits of Polished Concrete Floors
Polished concrete is resistant to staining and it's easy to clean. Polished concrete significantly brightens warehouse space, retail spaces, etc due to its ability to reflect light. This enhanced lighting feature helps eliminate eye fatigue and improves safety while making your space feel bigger, brighter, and cleaner. It's also highly slip-resistant, which makes it a safe option for warehouses, garages, and other work environments. It's a way to make your existing floors more effective. A stained polished concrete floor is ideal for a hotel lobby, restaurant, office building, or public building with its brightly colored, high gloss surface that's both easy to maintain and welcoming. There are many reasons to choose polished concrete over epoxy coatings. Below are reasons polished concrete is the better option:

Stain Resistant Surface
Polished concrete will transform a porous concrete floor when it is densified and sealed. The polished concrete is tightened and sufficiently dense enough to repel liquids, oil, and varying contaminants, preventing penetration to the surface.

Increased Slip Resistance
Polished concrete, while shiny on the surface is not a slippery floor. Mechanical grinding and flattening of the concrete increases the coefficient of friction. Polished concrete meets OSHA's coefficient of friction flooring standards.

Durable/Long-Lasting Beauty
Polished concrete floors are significantly resilient and strong. Polished concrete can withstand intense pressure and extremely heavy foot traffic. It is exceptionally difficult to damage polished concrete and almost impossible to scratch or chip it.

Reduced Maintenance
Linoleum and tile along with most flooring systems necessitate aggressive scrubbing to maintain a clean aesthetic and sanitary environment. Polished concrete floors are compacted tightly to reduce stain development. Polished concrete surfaces also don't require stripping treatments or waxing to maintain their sheen.

Cost-Effective
Polished concrete offers a great return on your investment. Maintenance costs and energy are significantly reduced via reflectivity improving the ambient lighting, tire wear and tear, and upkeep like waxing. With this option, you end up saving more money in the long run.
Lifetime Polished Concrete is dedicated to quality work and quality results. Servicing the Greater North Texas area such as Dallas, Fort Worth, and Arlington, we are experts at polished concrete, stained-polished concrete, sealed concrete, epoxy coatings, and large format flooring services for commercial and industrial properties. Lifetime Polished Concrete is a one-stop shop that has the knowledge and the in-house resources to remove your old flooring and replace it with durable, shiny, high-quality finishes and/or coatings.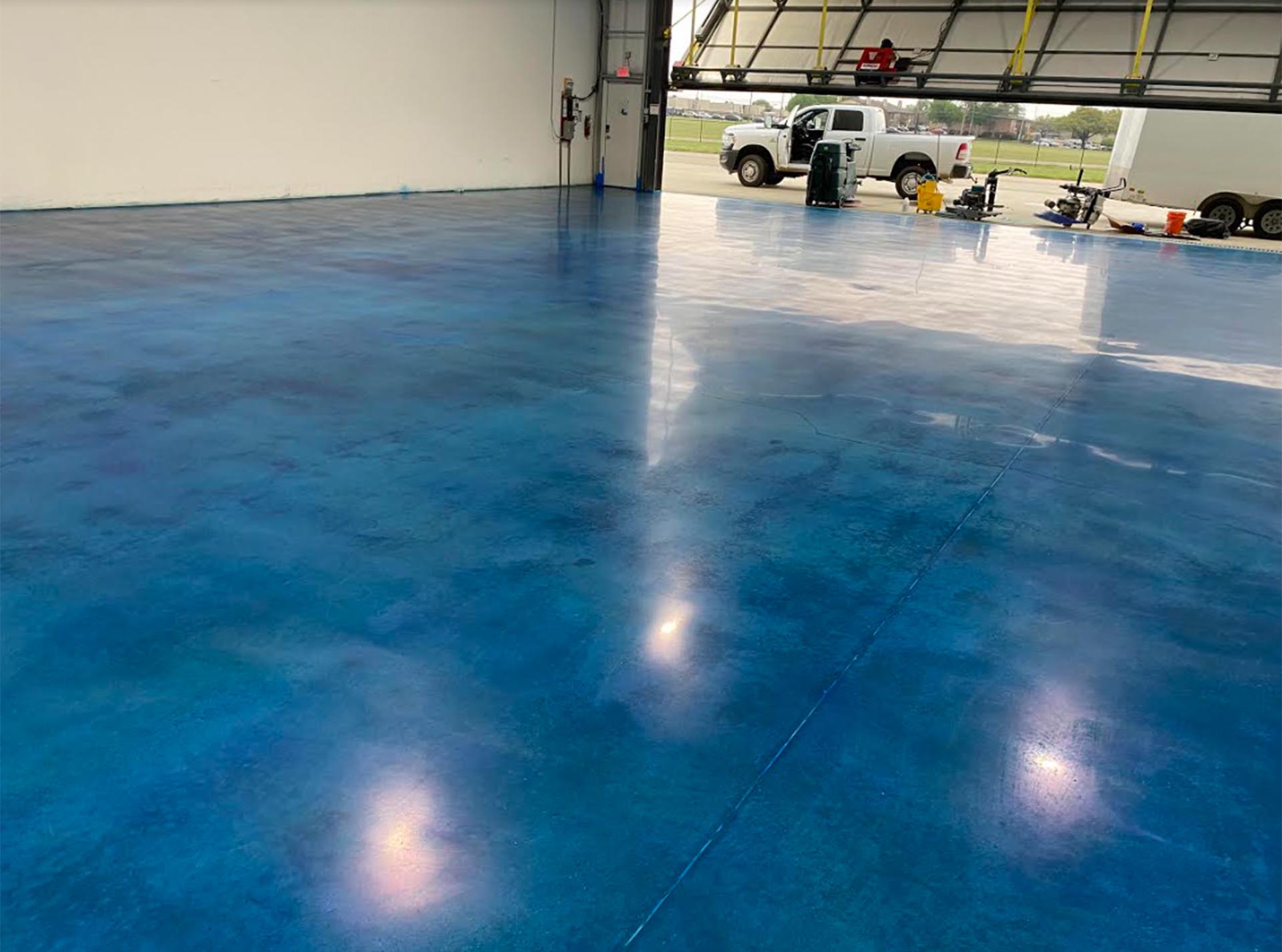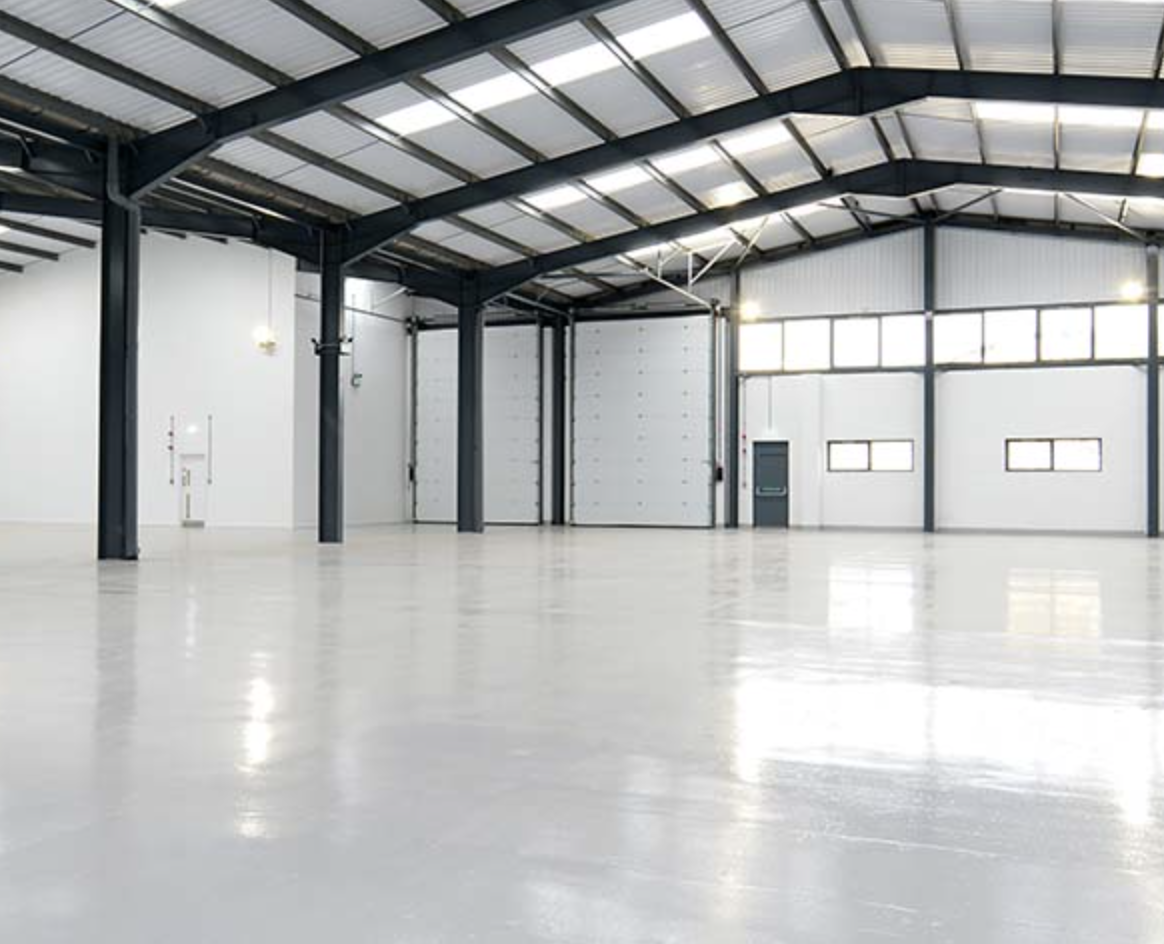 We Also Install Epoxy Coated Floors For Commercial Settings
Epoxy-coated floors is also an option we offer for commercial and industrial-size projects. We use the highest-quality products and provide top-rated applications with proper floor preparation for the best results.
We go the extra mile to make sure that our customers are satisfied.
Polished Concrete and Maintenance Services
We offer polished concrete for residential and commercial locations like schools, colleges, retail spaces, churches, hotels, and banquet facilities, restaurants and senior care facilities to name a few. In addition to polished concrete, we also offer maintenance services, including:
Polished / Stained Concrete
Polyurethane coatings
Epoxy Coatings
Coating Removal

Grinding (Wet / Dry)
Shot Blasting

Carpet, and VCT Removal
Thinset, Carpet, and Wood Glue Removal
Learn More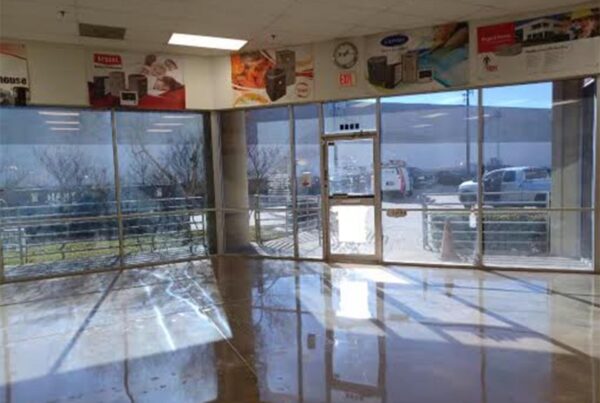 Lorem ipsum dolor sit amet, consectetur adipiscing elit, sed do eiusmod tempor incididunt ut labore…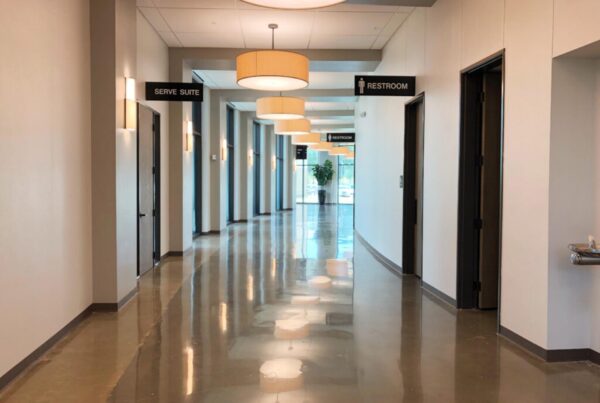 Polished concrete floors have become all the rage in recent times. Millions of people are…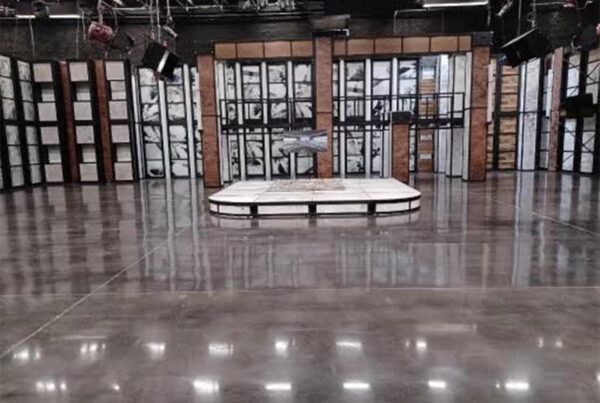 When it comes to choosing the ideal floor, most people are torn between polished concrete…